Key Digital has developed a driver and a pre-configured GUI template for the Compass Control® system to interface with DoorBird products. Now, Compass Control® users can integrate DoorBird products and video interface into their customers' control solutions.

Your customers will be able to answer their door anywhere and never miss a visitor. With DoorBird integrated into Compass Control UI, your customers can now access DoorBird UI right from their iOS or Android devices.
DoorBird Module is easily integrated into Compass Control UI via Compass Navigator software.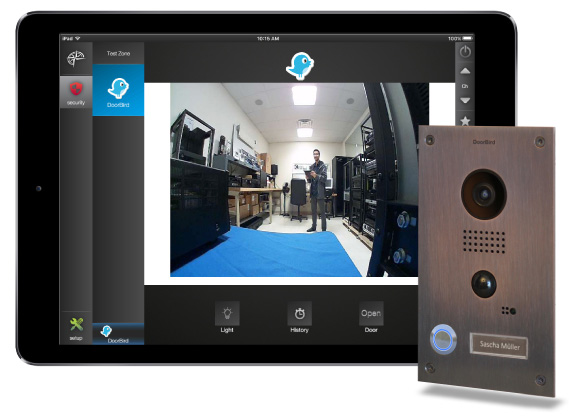 DoorBird Products Offer:
Ethernet connection with PoE
Wifi
Night Vision
IP51 Outdoor Rating
Visitor History
Cloud-Recording
iOS & Android
Connection terminal for door opener, chime & door release button
Echo and noise cancellation - API, Cross-platform HTML5 widget, Smart-Lock support
Are you interested in selling DoorBird in your region?
If you would like to join DoorBird's partner program, please register at: www.doorbird.com/partner.
The DoorBird prices starts at $349 (MSRP) and, of course, you as a partner would get a significant discount. For more information about DoorBird, please visit: www.doorbird.com or send an email to media_us@doorbird.com.